Húlí of the Spider Lily
2021GB03-060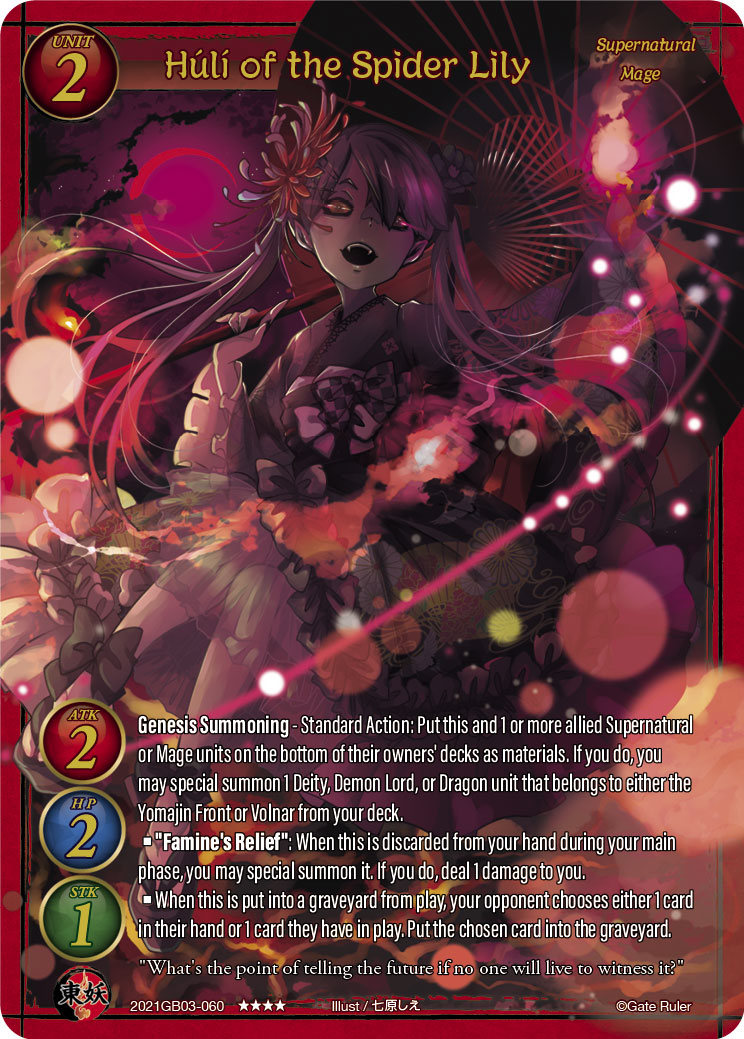 Card Name
Húlí of the Spider Lily
Product
GB03 Aces of the Cosmos Assemble!
Kind
Unit
Faction
Yomajin Front
Rarity
★★★★
Attribute
Supernatural
Mage
Level
ATK
HP
STK
Text Card
【Genesis Summoning】 - Standard Action: Put this and 1 or more allied Supernatural or Mage units on the bottom of their owners' decks as materials. If you do, you may special summon 1 Deity, Demon Lord, or Dragon unit that belongs to either the Yomajin Front or Volnar from your deck.
■"Famine's Relief": When this is discarded from your hand during your main phase, you may special summon it. If you do, deal 1 damage to you.
■When this is put into a graveyard from play, your opponent either discards 1 card from their hand or puts 1 card they have in play into the graveyard.
Flavor Text
"What's the point of telling the future if no one will live to witness it?"