ZAPZAPZAP!
GB01-097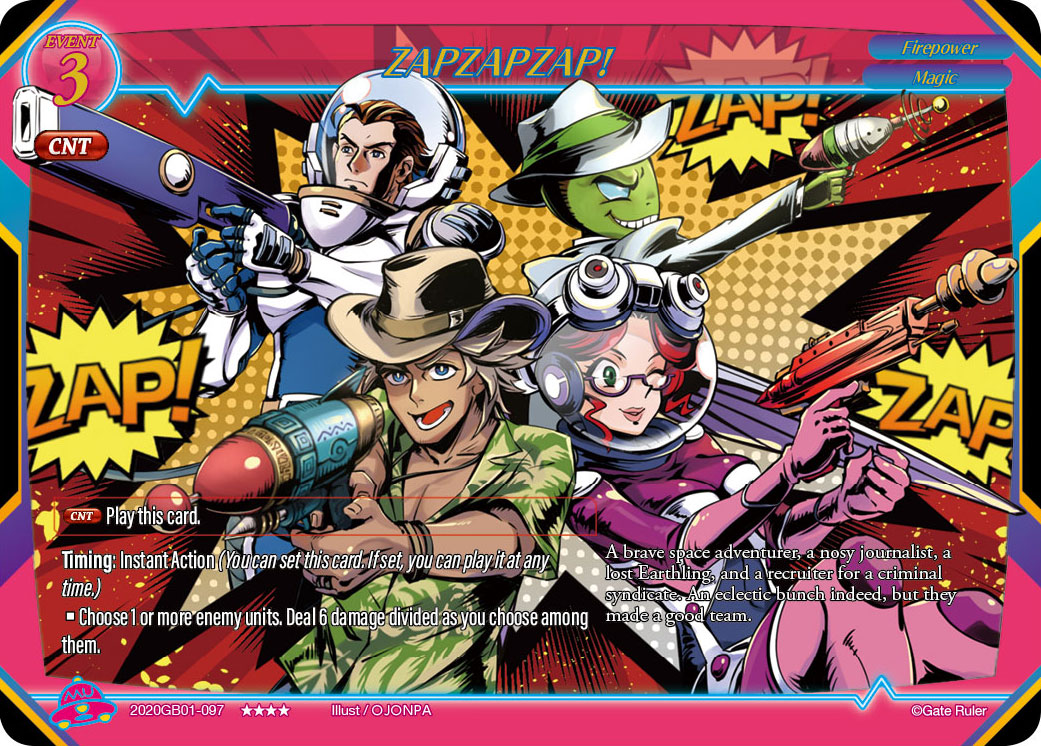 Card Name
ZAPZAPZAP!
Product
GB01 Dawn of the Multiverse Alliance
Kind
Event
Faction
Wonderverse
Rarity
★★★★
Attribute
Firepower
Magic
Level
Timing
【Timing:】 Instant Action (You can set this card. If set, you can play it at any time.)
Text Card
■Choose 1 or more enemy units. Deal 6 damage divided as you choose among them.
Counter
Play this card.
Flavor Text
A brave space adventurer, a nosy journalist, a lost Earthling, and a recruiter for a criminal syndicate. An eclectic bunch indeed, but they made a good team.