Volatile Space Mimic
GB01-120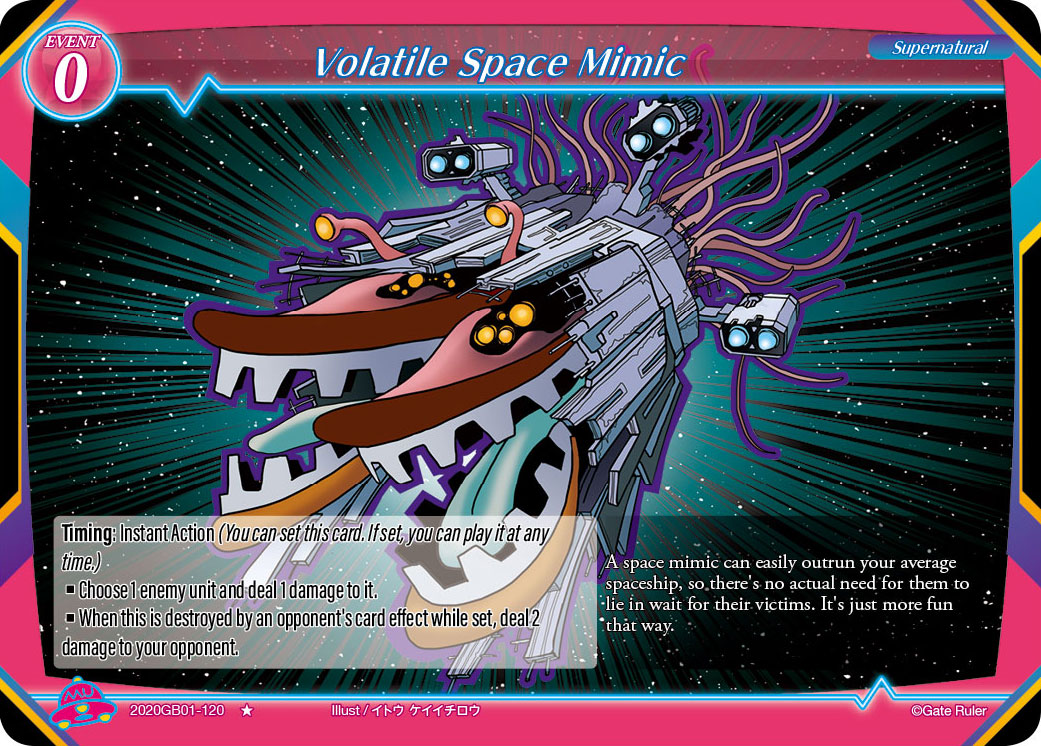 Card Name
Volatile Space Mimic
Product
GB01 Dawn of the Multiverse Alliance
Kind
Event
Faction
Wonderverse
Rarity
★
Attribute
Supernatural
Level
Timing
【Timing:】 Instant Action (You can set this card. If set, you can play it at any time.)
Text Card
■Choose 1 enemy unit and deal 1 damage to it.
■When this is destroyed by an opponent's card effect while set, deal 2 damage to your opponent.
Flavor Text
A space mimic can easily outrun your average spaceship, so there's no actual need for them to lie in wait for their victims. It's just more fun that way.