Rite of Kami's Scorn
2021GB02-086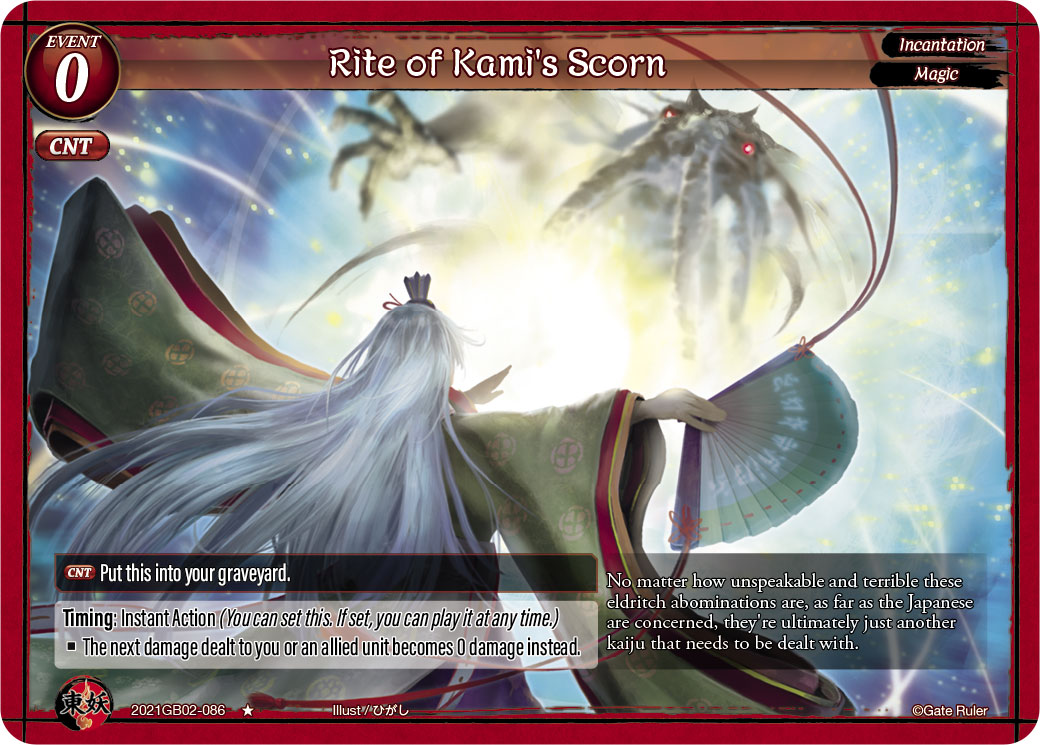 Card Name
Rite of Kami's Scorn
Product
GB02 Onslaught of the Eldritch Gods
Kind
Event
Faction
Yomajin Front
Rarity
★
Attribute
Incantation
Magic
Level
Text Card
【Timing:】 Instant Action (You can set this. If set, you can play it at any time.)
■The next damage dealt to you or an allied unit becomes 0 damage instead.
Counter
Put this into your graveyard.
Flavor Text
No matter how unspeakable and terrible these eldritch abominations are, as far as the Japanese are concerned, they're ultimately just another kaiju that needs to be dealt with.