Paula, Prodigy of the Wizard Academy
2021GB03-009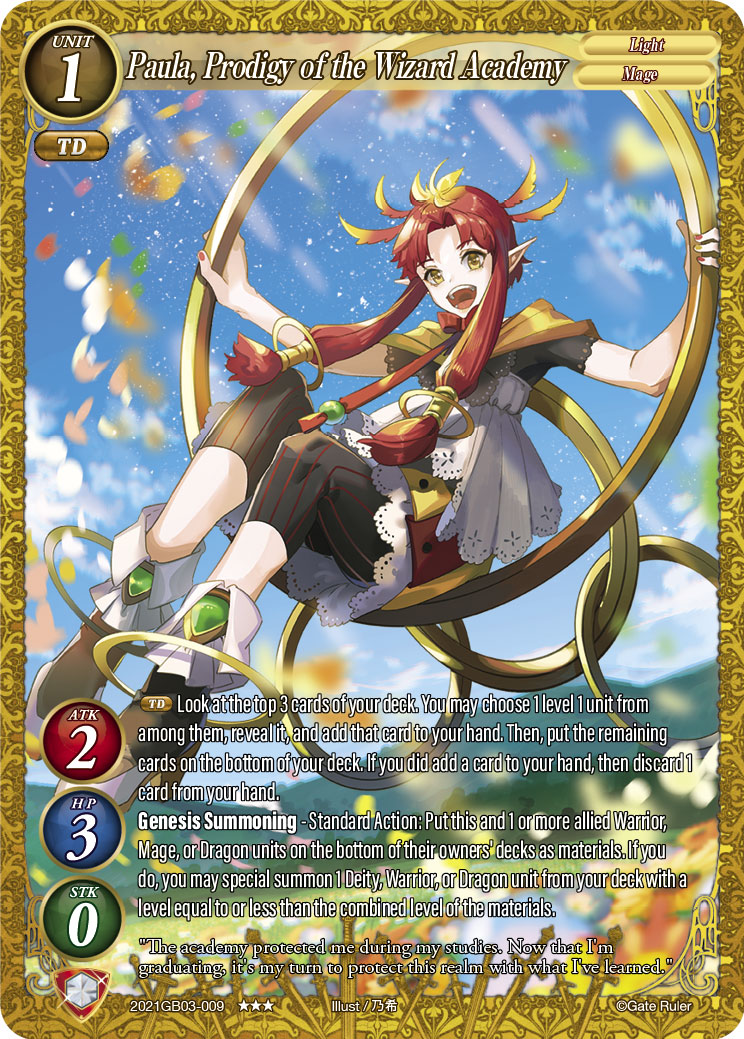 Card Name
Paula, Prodigy of the Wizard Academy
Product
GB03 Aces of the Cosmos Assemble!
Kind
Unit
Faction
Volnar
Rarity
★★★
Attribute
Light
Mage
Level
ATK
HP
STK
Text Card
【TD】 Look at the top 3 cards of your deck. You may choose 1 level 1 unit from among them, reveal it, and add that card to your hand. Then, put the remaining cards on the bottom of your deck. If you did add a card to your hand, then discard 1 card from your hand.
【Genesis Summoning】 - Standard Action: Put this and 1 or more allied Warrior, Mage, or Dragon units on the bottom of their owners' decks as materials. If you do, you may special summon 1 Deity, Warrior, or Dragon unit from your deck with a level equal to or less than the combined level of the materials.
Flavor Text
"The academy protected me during my studies. Now that I'm graduating, it's my turn to protect this realm with what I've learned."