Soulgrinder Hex
2021GB03-016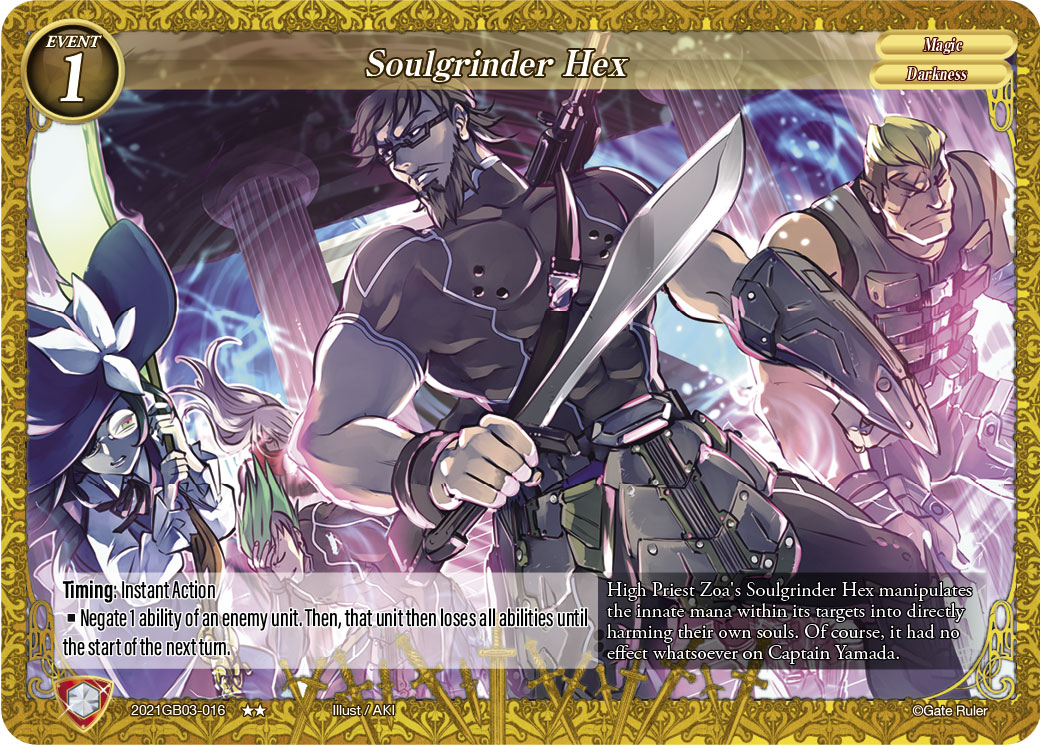 Card Name
Soulgrinder Hex
Product
GB03 Aces of the Cosmos Assemble!
Kind
Event
Faction
Volnar
Rarity
★★
Attribute
Magic
Darkness
Level
Timing
【Timing:】 Instant Action
Text Card
■Choose 1 ability of an enemy unit and negate it. Then, that unit then loses all abilities until the start of the next turn.
Flavor Text
High Priest Zoa's Soulgrinder Hex manipulates the innate mana within its targets into directly harming their own souls. Of course, it had no effect whatsoever on Captain Yamada.