Rain of Tears
2021GB03-023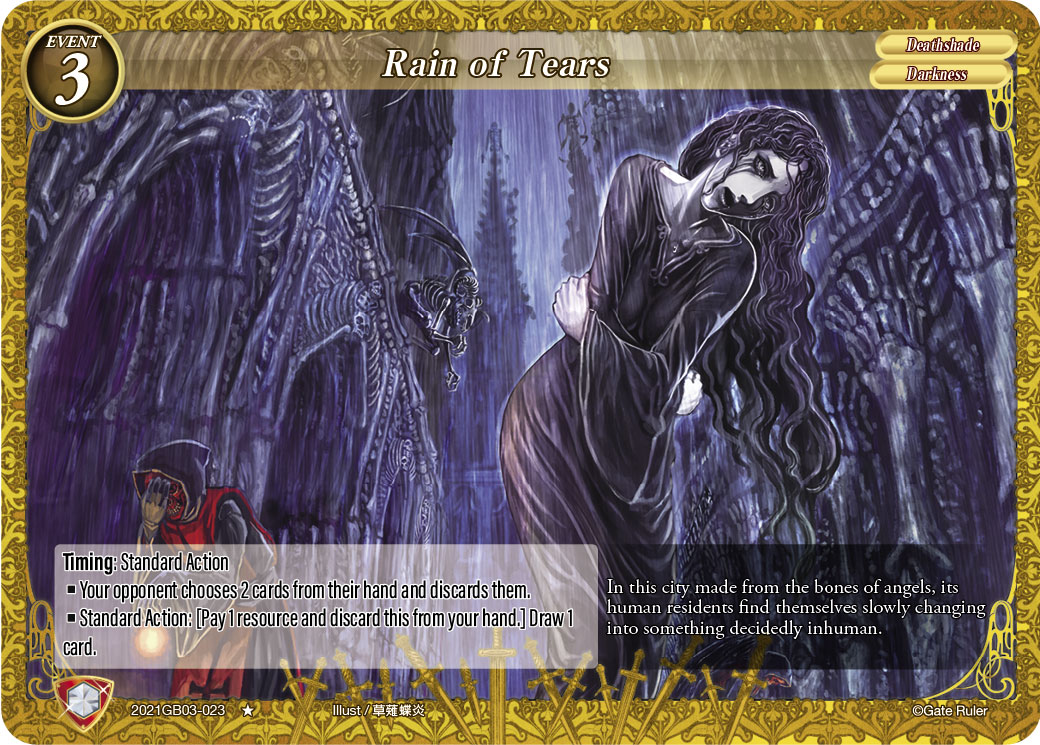 Card Name
Rain of Tears
Product
GB03 Aces of the Cosmos Assemble!
Kind
Event
Faction
Volnar
Rarity
★
Attribute
Deathshade
Darkness
Level
Timing
【Timing:】 Standard Action
Text Card
■Your opponent chooses 2 cards from their hand and discards them.
■Standard Action: [Pay 1 resource and discard this from your hand.] Draw 1 card.
Flavor Text
In this city made from the bones of angels, its human residents find themselves slowly changing into something decidedly inhuman.