Zombie Slugger
2021GB03-047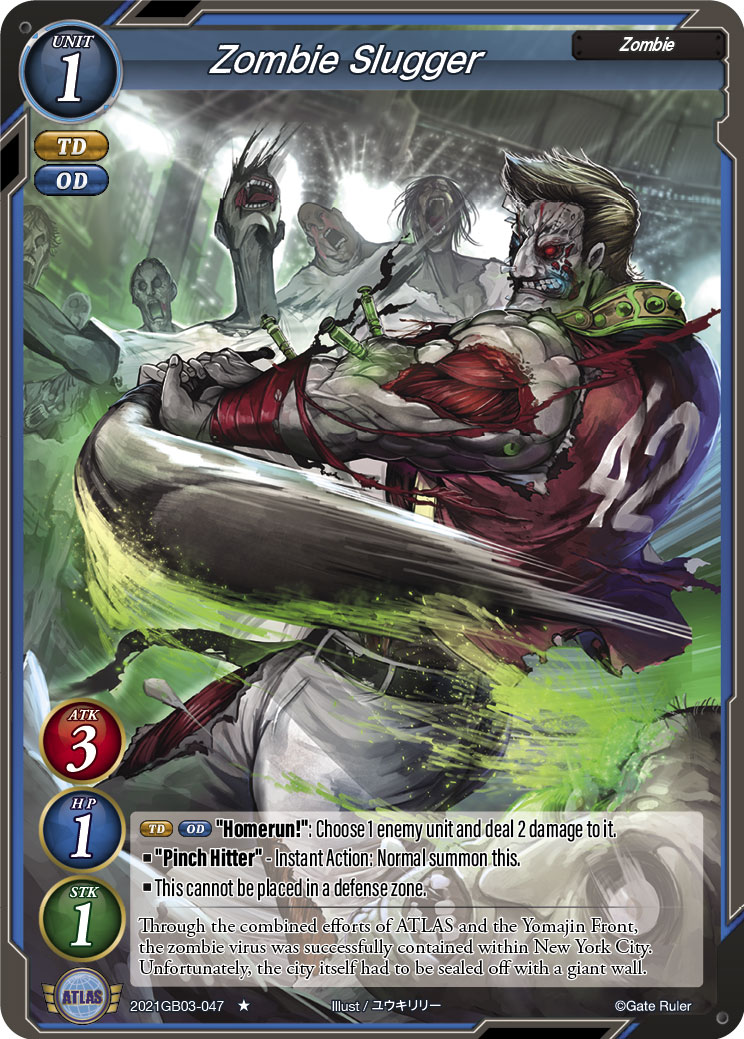 Card Name
Zombie Slugger
Product
GB03 Aces of the Cosmos Assemble!
Kind
Unit
Faction
ATLAS
Rarity
★
Attribute
Zombie
Level
ATK
HP
STK
Text Card
【TD】【OD】 "Homerun!": Choose 1 enemy unit and deal 2 damage to it.
■"Pinch Hitter" - This unit can be normal summoned as an instant action<(strong>.
■This cannot be placed in a defense zone.
Flavor Text
Through the combined efforts of ATLAS and the Yomajin Front, the zombie virus was successfully contained within New York City. Unfortunately, the city itself had to be sealed off with a giant wall.