Helldiver White Knight
2021GB03-049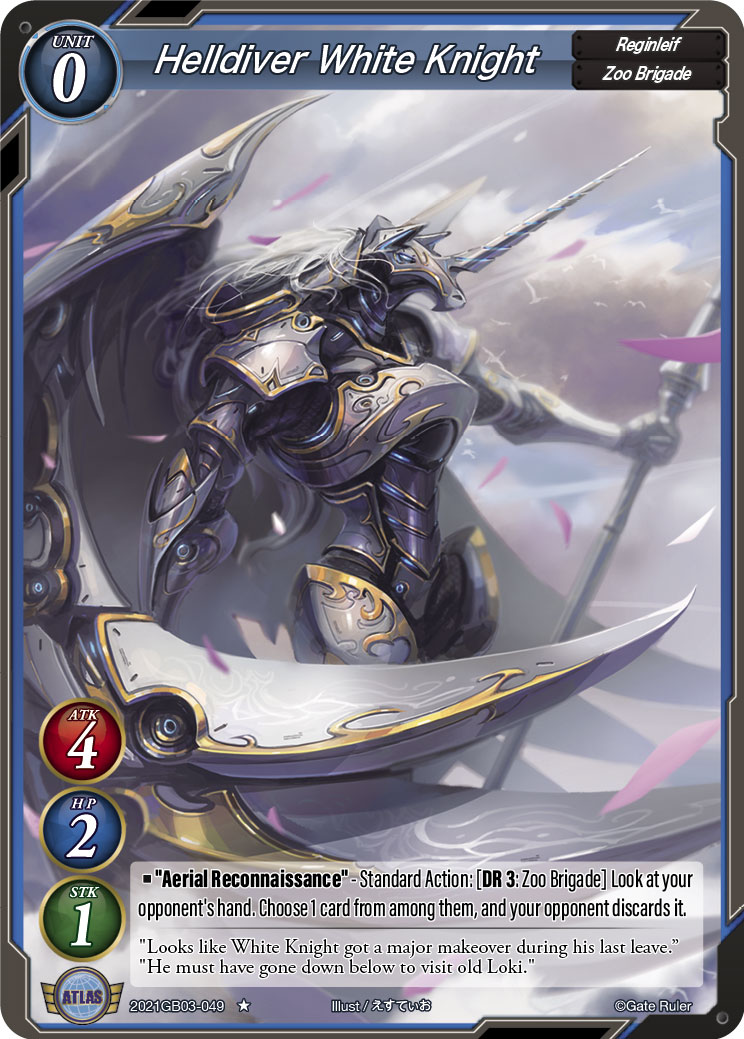 Card Name
Helldiver White Knight
Product
GB03 Aces of the Cosmos Assemble!
Kind
Unit
Faction
ATLAS
Rarity
★
Attribute
Reginleif
Zoo Brigade
Level
ATK
HP
STK
Text Card
■"Aerial Reconnaissance" - Standard Action: [【DR 3】: Zoo Brigade] Look at your opponent's hand. Choose 1 card from among them, and your opponent discards it.
Flavor Text
"Looks like White Knight got a major makeover during his last leave." "He must have gone down below to visit old Loki."