Oni of the Tatari
2021GB03-055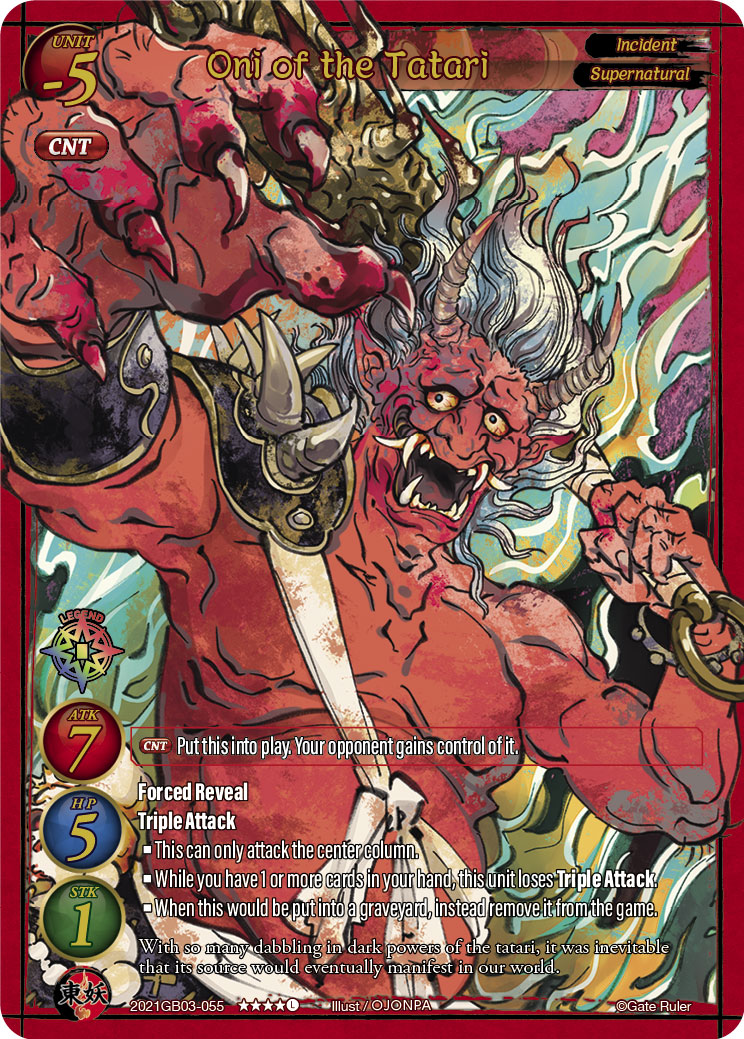 Card Name
Oni of the Tatari
Product
GB03 Aces of the Cosmos Assemble!
Kind
Unit
Faction
Yomajin Front
Rarity
★★★★L
Attribute
Incident
Supernatural
Level
ATK
HP
STK
Text Card
【Forced Reveal】
【Triple Attack】
■This can only attack the center column.
■While you have 1 or more cards in your hand, this unit loses 【Triple Attack】.
■When this would be put into a graveyard from anywhere else, instead remove it from the game.
Counter
Put this into play. Your opponent gains control of it.
Flavor Text
With so many dabbling in dark powers of the tatari, it was inevitable that its source would eventually manifest in our world.