Shinno Akugoro, King of the Renegades
2021GB03-058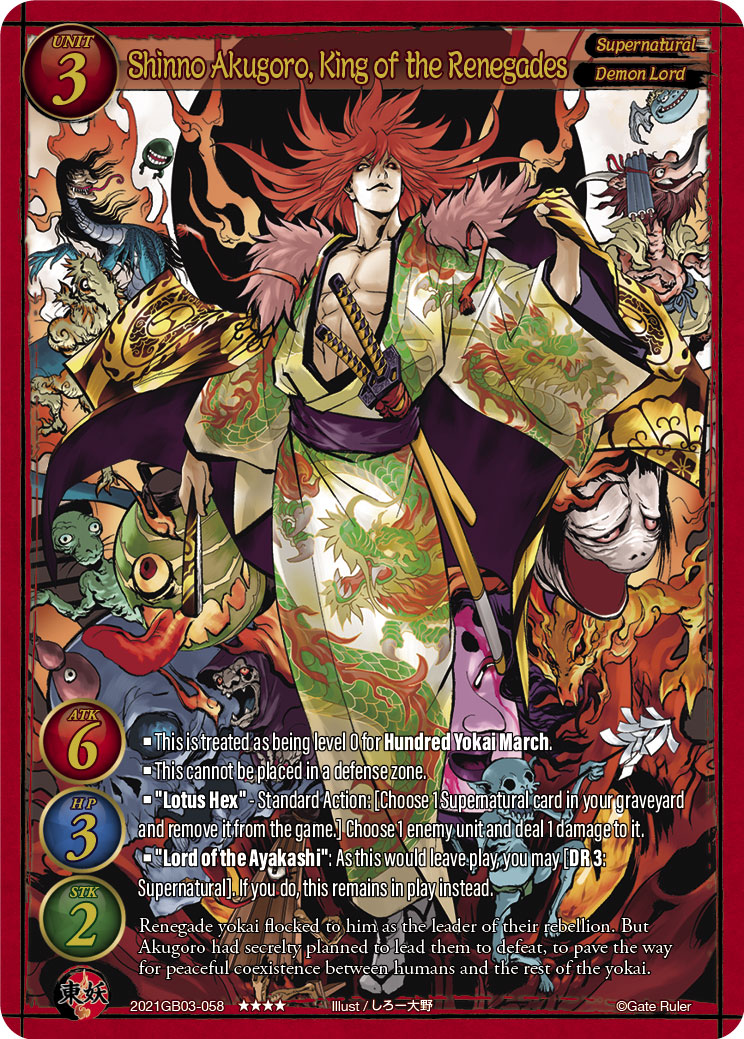 Card Name
Shinno Akugoro, King of the Renegades
Product
GB03 Aces of the Cosmos Assemble!
Kind
Unit
Faction
Yomajin Front
Rarity
★★★★
Attribute
Supernatural
Demon Lord
Level
ATK
HP
STK
Text Card
■This is treated as being level 0 for <"Hundred Yokai March">.
■This cannot be placed in a defense zone.
■"Lotus Hex" - Standard Action: [Remove 1 Supernatural card in your graveyard from the game.] Choose 1 enemy unit and deal 1 damage to it.
■"Lord of the Ayakashi": As this would leave play, you may [【DR 3】: Supernatural]. If you do, this remains in play instead.
Flavor Text
Renegade yokai flocked to him as the leader of their rebellion. But Akugoro had secrelty planned to lead them to defeat, to pave the way for peaceful coexistence between humans and the rest of the yokai.