Zetsuya, Master Onmyoji
2021GB03-063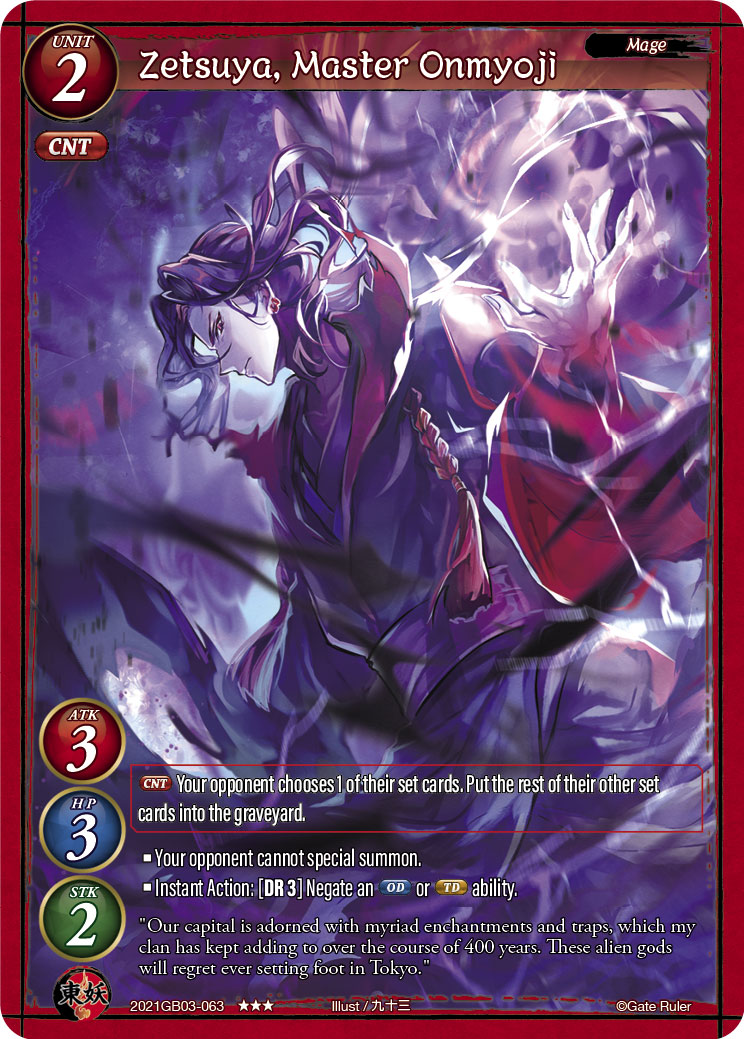 Card Name
Zetsuya, Master Onmyoji
Product
GB03 Aces of the Cosmos Assemble!
Kind
Unit
Faction
Yomajin Front
Rarity
★★★
Attribute
Mage
Level
ATK
HP
STK
Text Card
■Your opponent cannot special summon.
■Instant Action: [【DR 3】] Choose 1【OD】 or 【TD】 ability and negate it.
Counter
Your opponent chooses 1 of their set cards. Put the rest of their other set cards into the graveyard.
Flavor Text
"Our capital is adorned with myriad enchantments and traps, which my clan has kept adding to over the course of 400 years. These alien gods will regret ever setting foot in Tokyo."