Rite of Ophidian Reincarnation
2021GB03-068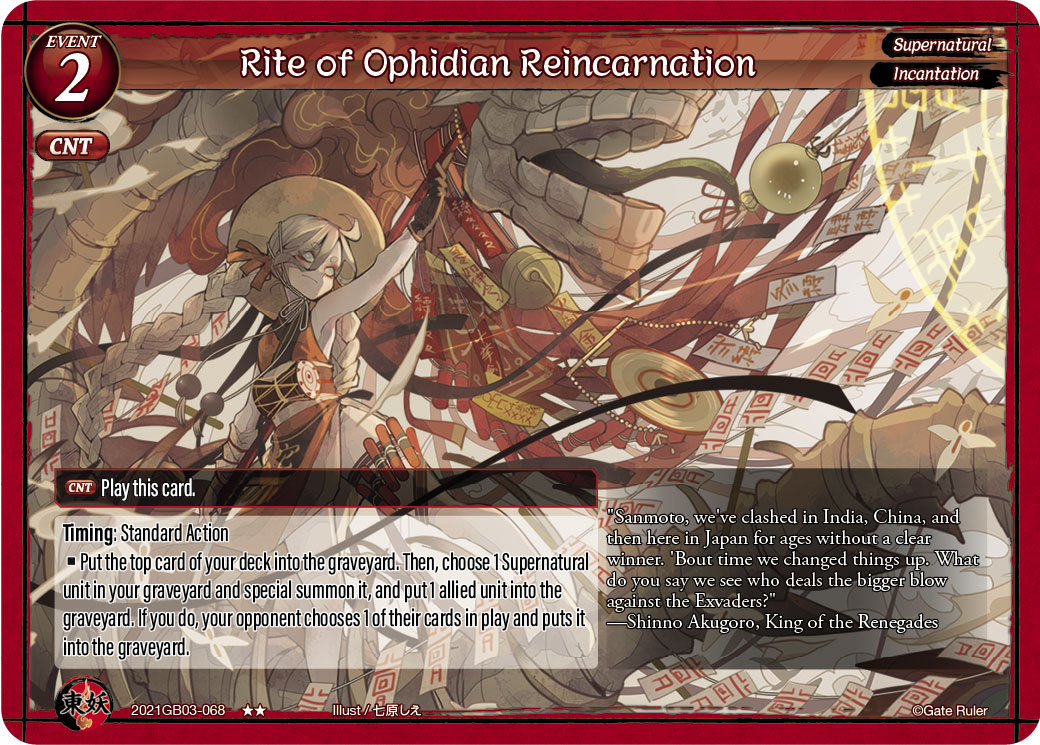 Card Name
Rite of Ophidian Reincarnation
Product
GB03 Aces of the Cosmos Assemble!
Kind
Event
Faction
Yomajin Front
Rarity
★★
Attribute
Supernatural
Incantation
Level
Timing
【Timing:】 Standard Action
Text Card
■Put the top card of your deck into the graveyard. Then, special summon 1 Supernatural unit in your graveyard and put 1 allied unit into the graveyard. If you do, your opponent puts 1 of their cards in play into the graveyard.
Counter
Play this card.
Flavor Text
"Sanmoto, we've clashed in India, China, and then here in Japan for ages without a clear winner. 'Bout time we changed things up. What do you say we see who deals the bigger blow against the Exvaders?" —Shinno Akugoro, King of the Renegades