Saburo of the Kamaitachi
2021GB03-073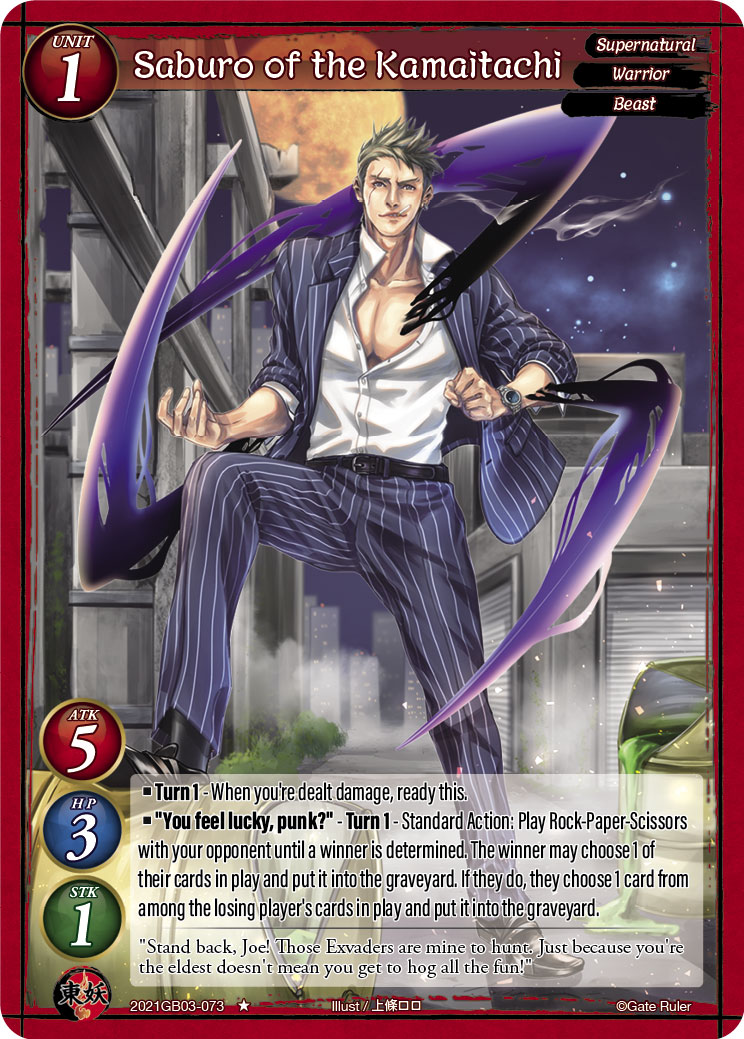 Card Name
Saburo of the Kamaitachi
Product
GB03 Aces of the Cosmos Assemble!
Kind
Unit
Faction
Yomajin Front
Rarity
★
Attribute
Supernatural
Warrior
Beast
Level
ATK
HP
STK
Text Card
■【Turn 1】 - When you're dealt damage, ready this.
■"You feel lucky, punk?" - 【Turn 1】 - Standard Action: Each player chooses 1 card in play that they don't control. Then, play Rock-Paper-Scissors with your opponent until a winner is determined. The winner may put 1 of their cards in play into the graveyard. If they do, the card that was chosen beforehand by the same player is put into the graveyard.

Flavor Text
"Stand back, Joe! Those Exvaders are mine to hunt. Just because you're the eldest doesn't mean you get to hog all the fun!"