Rite of Grim Sacrifice
2021GB03-080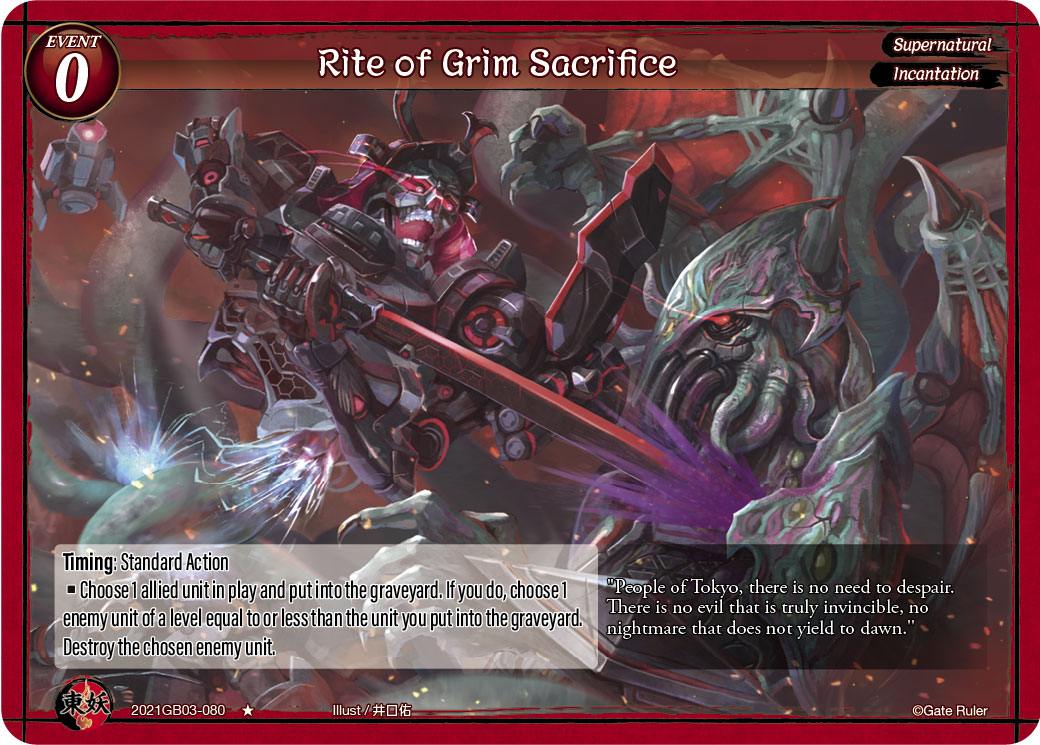 Card Name
Rite of Grim Sacrifice
Product
GB03 Aces of the Cosmos Assemble!
Kind
Event
Faction
Yomajin Front
Rarity
★
Attribute
Supernatural
Incantation
Level
Timing
【Timing:】 Standard Action
Text Card
■Choose 1 allied unit in play and 1 enemy unit of a level equal to or less than the chosen allied unit. Put the chosen allied unit into the graveyard. Then, destroy the chosen enemy unit.
Flavor Text
"People of Tokyo, there is no need to despair. There is no evil that is truly invincible, no nightmare that does not yield to dawn."