Hound of Tindalos
2021GB03-111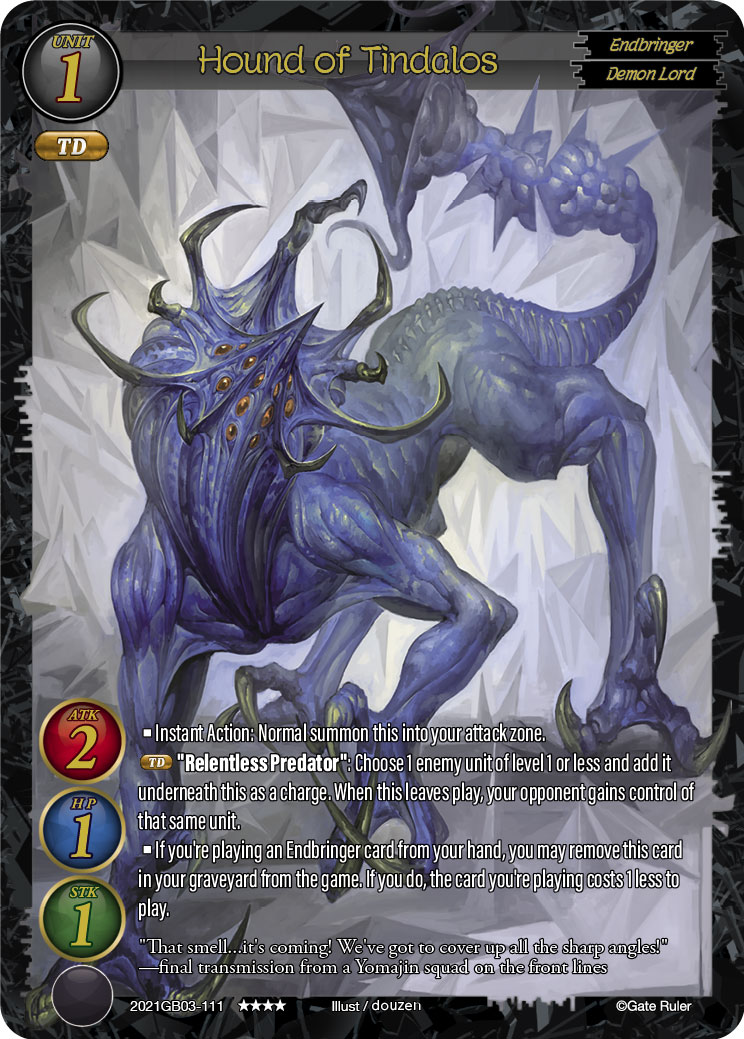 Card Name
Hound of Tindalos
Product
GB03 Aces of the Cosmos Assemble!
Kind
Unit
Faction
Exvader
Rarity
★★★★
Attribute
Endbringer
Demon Lord
Level
ATK
HP
STK
Text Card
■This unit can be normal summoned into your attack zone as an instant action.
【TD】 "Relentless Predator": Choose 1 enemy unit of level 1 or less and add it underneath this as a charge. When this leaves play, your opponent gains control of that same unit.
■If you're playing an Endbringer card from your hand, you may remove this card in your graveyard from the game. If you do, the card you're playing costs 1 less to play.
Flavor Text
"That smell...it's coming! We've got to cover up all the sharp angles!" —final transmission from a Yomajin squad on the front lines